Foresight: Book 1 of The Gods of Fate Trilogy by Sherry Ficklin
Publisher: Dragonfly Publishing
Genre: Young Adult Fantasy
Length: Novel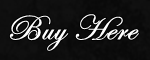 Summary:
All Grace Archerwanted to do was graduate from high school and get on with her life. But the Gods of Fate had other ideas. Attacked at her graduation by a mysterious woman and a gruesome henchmen, Grace was lucky to escape with her life. Rescued by her Aunt Phoenix and a Fae warrior named Chris, Grace is confronted by a startling truth: her mother was the Greek GoddessPandora. Now Grace must protect her mother's box from the crazed demi-goddess Lilith, who is determined to use it to unleash destruction on Earth. As if her blood legacywasn't bizarre enough, Grace begins to develop frightening powers that threaten to destroy her from the inside out. In a world where nothing is what she thought, can Grace find the strength to defeat Lilith? Can she learn to control her powers before she loses her mind?
Jaymes' Review:
A sweet, compelling story of love, loss, the future, and discovering the truth about yourself are all at the core of Sherry Ficklin's Foresight. The story of Grace Archer is a fascinating view of the Pandora myth.
Finding out your mother was Pandora and you've inherited a box containing the power to destroy everything is a lot to take in for a new high school graduate. To top it off all of this knowledge comes at the hand of a crazy demi-goddess who wants you dead to gain control of the box. Grace also discovers she has her own latent powers that have surged into wakefulness because of the stress of the situation. In her journey to save herself and keep the box hidden, Grace learns there's more to her aunt Phoenix and finds her own love in Chris.
This is a well-developed story with carefully crafted characters that make you cheer, laugh, cry, and want to see standing at the end of the battle. I'm sure there will be more to come as Grace continues on her journey. Ms. Ficklin melded together the different mythologies in a believable and intriguing world. Foresight is refreshing and well worth the read.
Rated 4 Gold Crowns by Jaymes!