Banished by Jen Wylie
Tales of Ever
Publisher: Echelon Press
Genre: Fantasy, Young Adult Fiction, Short Stories
Length: 13,025 words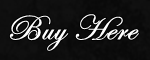 Summary:
My life was normal. It sucked, but it was normal. At least until I got this new power. I can control fire. It would be cool if it wasn't so dangerous and if I knew how to use it. Pretty much my sucky life took a nose dive once I got it. Yup, everything gone. I suppose I should be thankful some uncle I never heard of took me in. Turns out the whole family isn't normal and my power is a lot more dangerous than I thought. I thought things couldn't get any worse. I was wrong. They banished me to Ever.
If I'm lucky, I might survive my first day.
Jaymes' Review:
A strangely twisted tale is Tales of Ever #1: Banished by Jen Wylie.
Misha's life isn't ordinary by any stretch of the imagination being a fire starter. But things go from bad to worse when she moves in with her uncle and his family. They deem her to be dangerous and banish her to another world – Ever. She hopes with the help of Jadus, who she meets on her arrival in Ever, that she'll be able to survive.
The characters of Misha and Ever bring this story to life. There are a few moments when you wonder how much worse could things get for her. Then are times when you're trying to figure out why her family doesn't accept her and try to teach her how to control her power. There are a lot of questions that I hope are answered over the course of this series.
Banished is a good, quick read. I'm looking forward to see where Ms. Wylie takes the Tales of Ever series.
Rated 4 Gold Crowns by Jaymes!